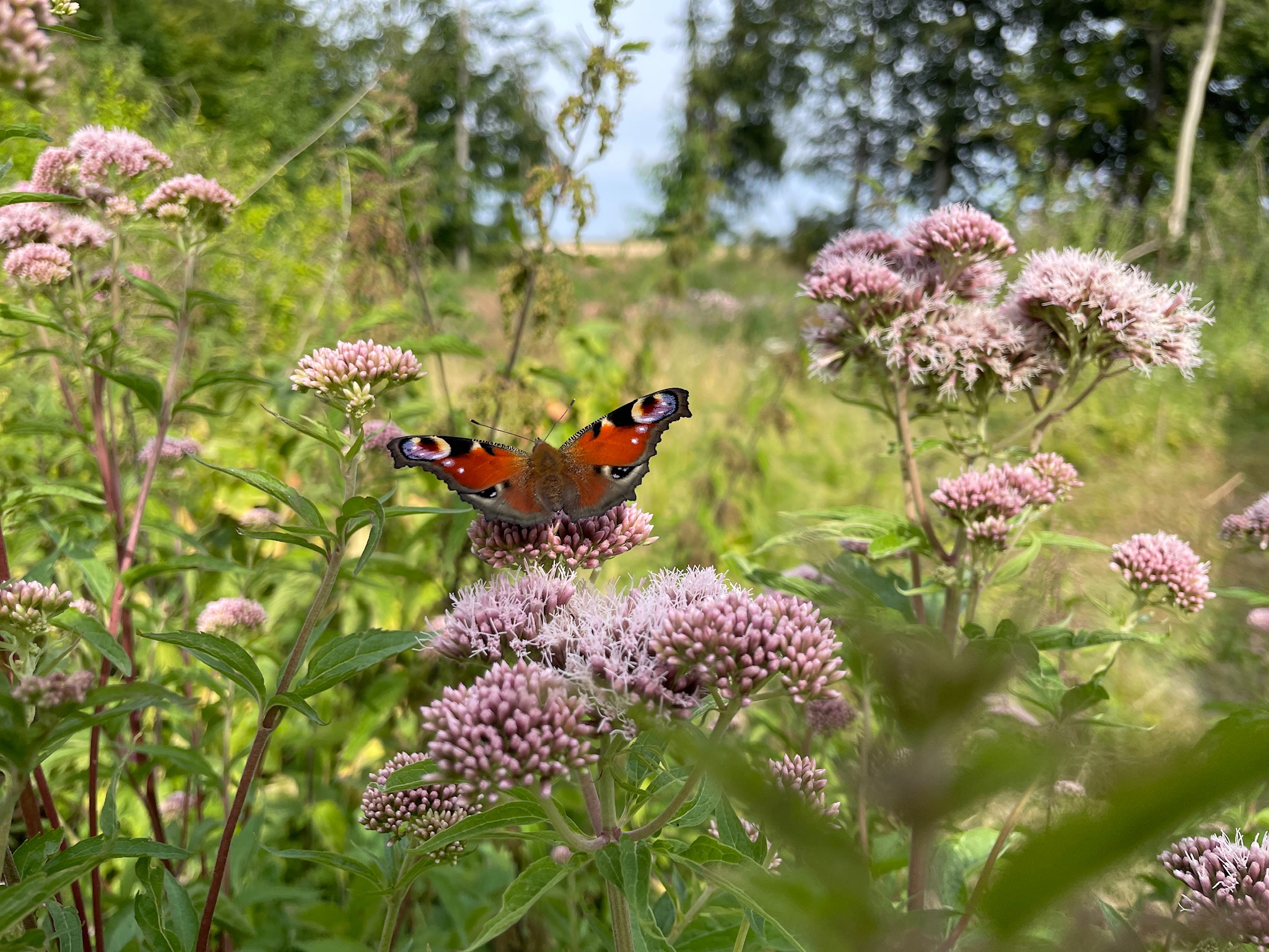 The Glass Hut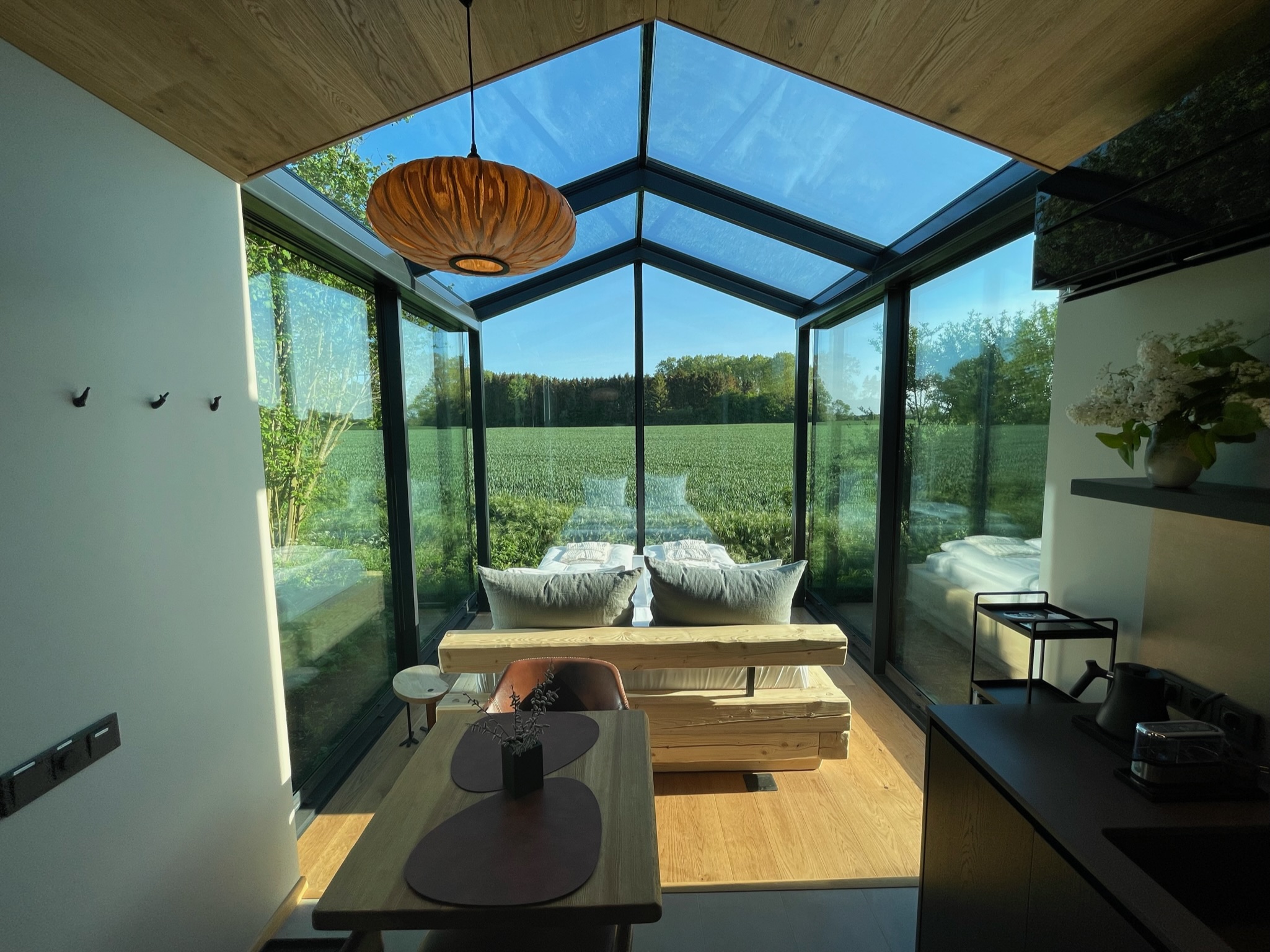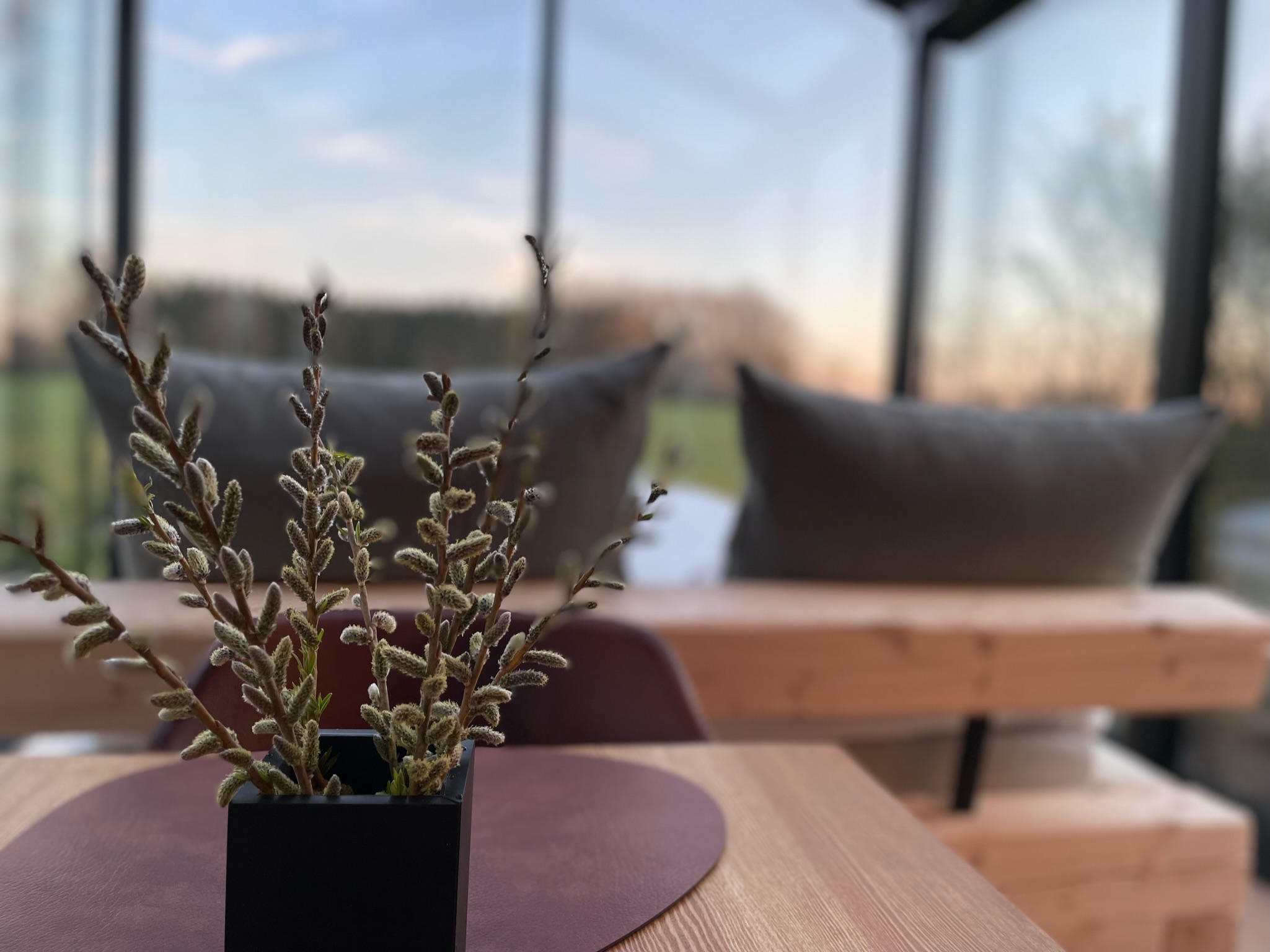 Luxury Setting
Completely isolated and secluded, The Glass Hut is located in the middle of nature and is tastefully decorated with high-quality furniture and made from carefully selected materials. Half of the roof is made of glass, so you will have an unobstructed view of the sky. The Glass Hut is also framed by floor-to-ceiling windows, so that you can experience the surrounding nature from The Glass Hut's centrepiece – the custom-made double bed.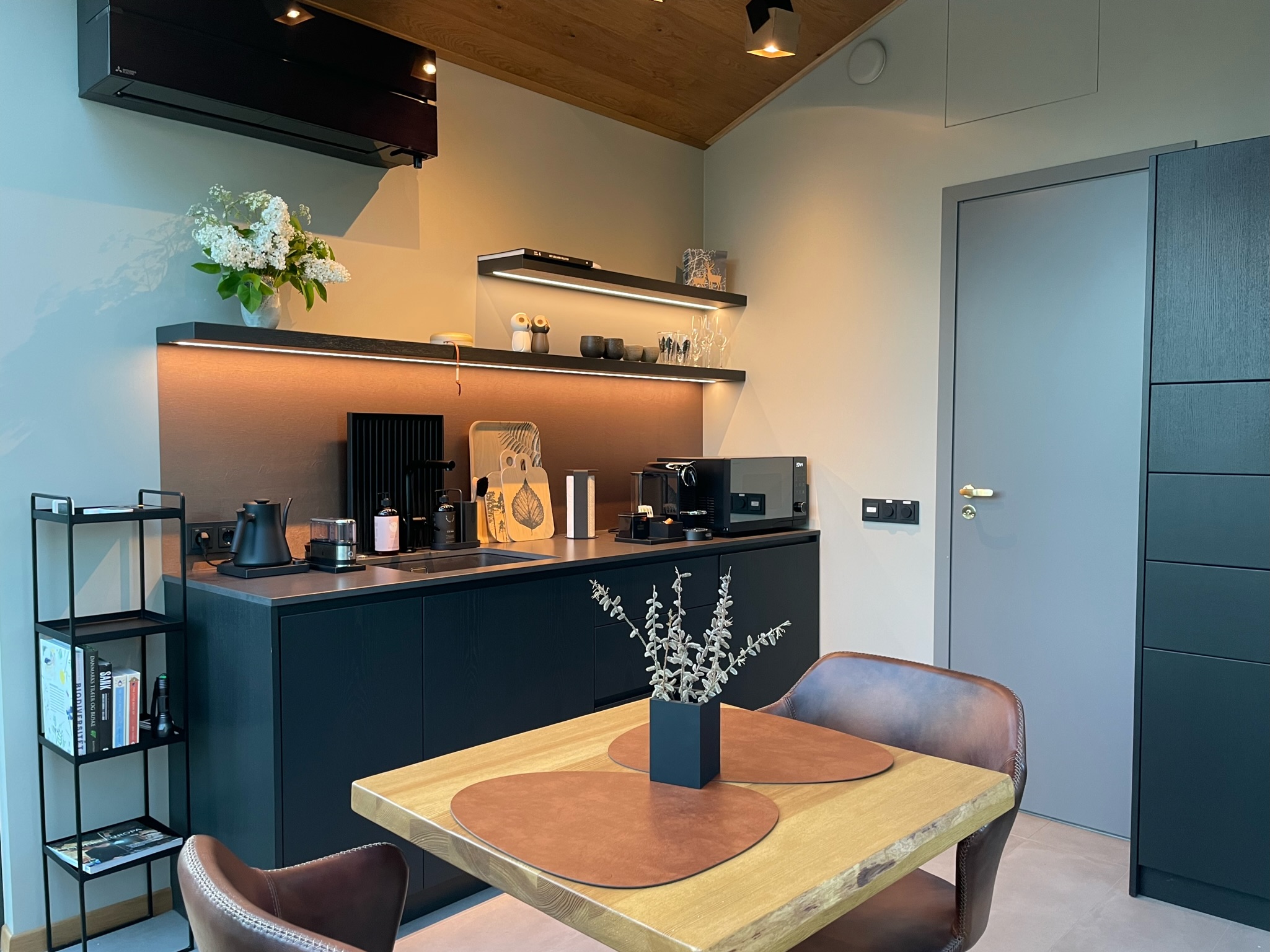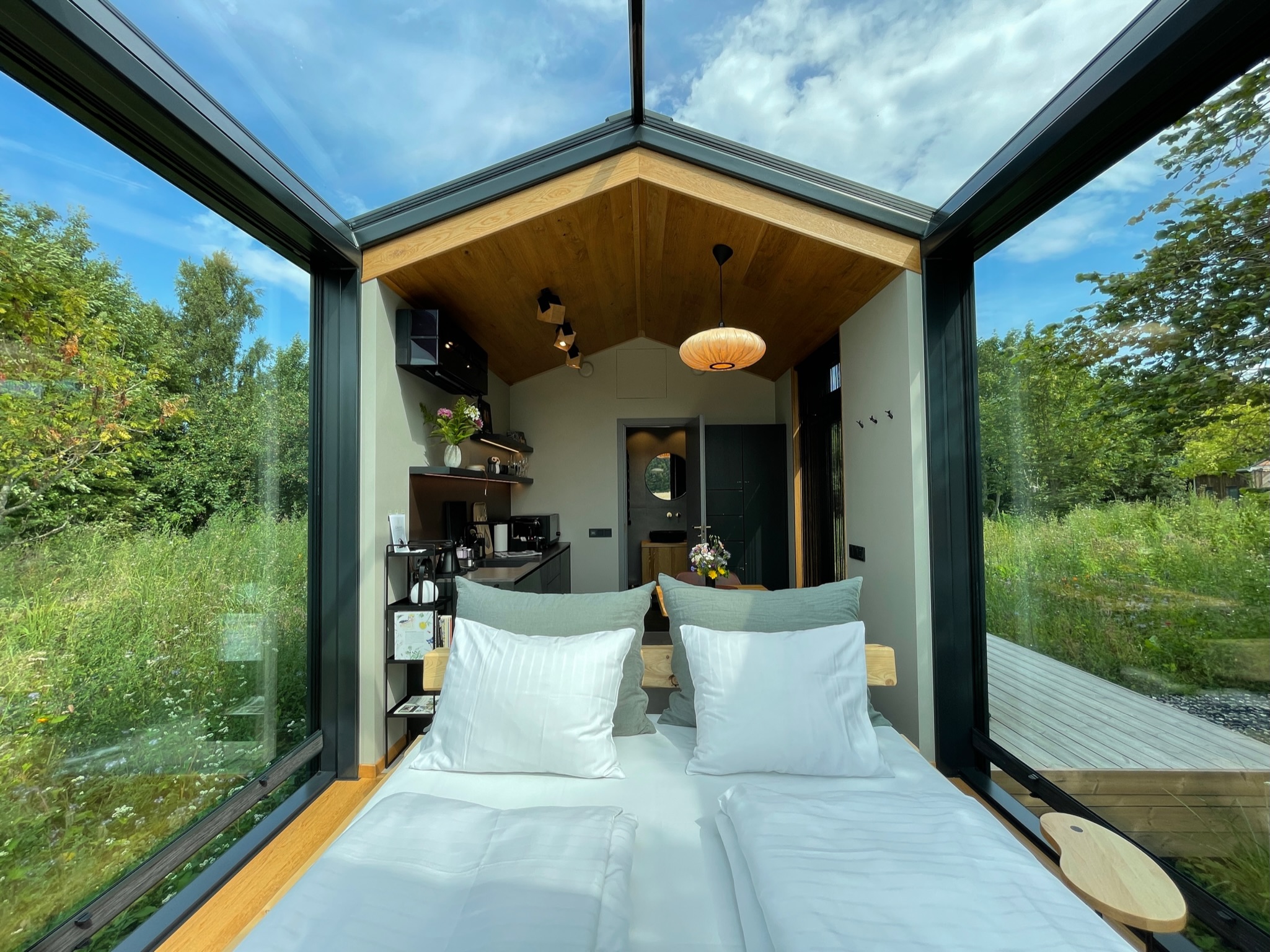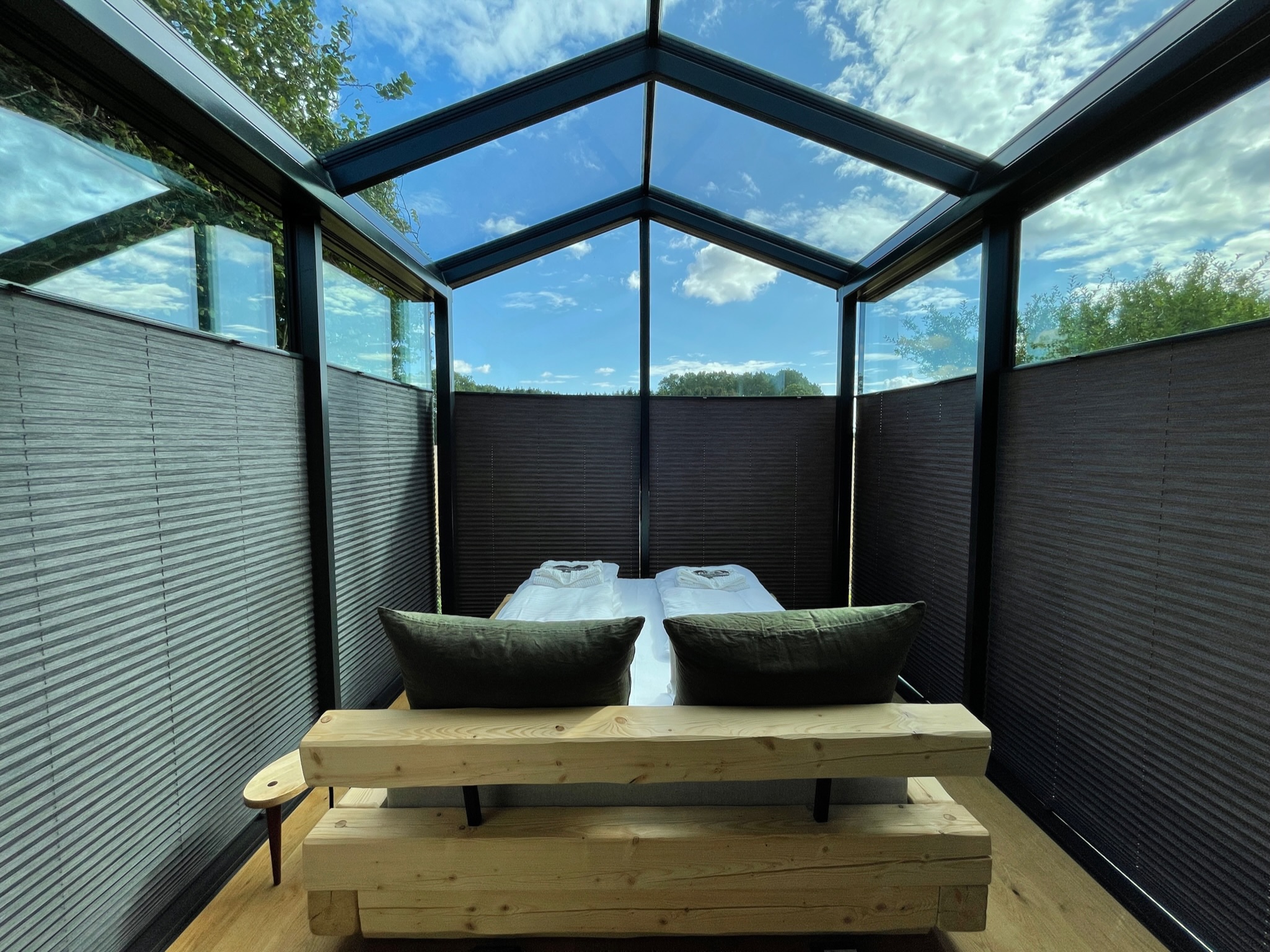 Amenities
The Glass Hut is furnished with a kitchenette, double bed and dining area as well as a toilet and shower. Outside there is a private hot tub and a small terrace with a coffee table and chairs where you can enjoy an outdoor breakfast or afternoon tea.
The Glass Hut's custom-built bed is in the centre of  your room, so that you can sleep under the stars. The glass walls are equipped with curtains if you would like some privacy from the woodland animals or shade from the sun during the day.
The glass roof has no curtains. Therefore during the summer, you will find sleep masks available in The Glass Hut.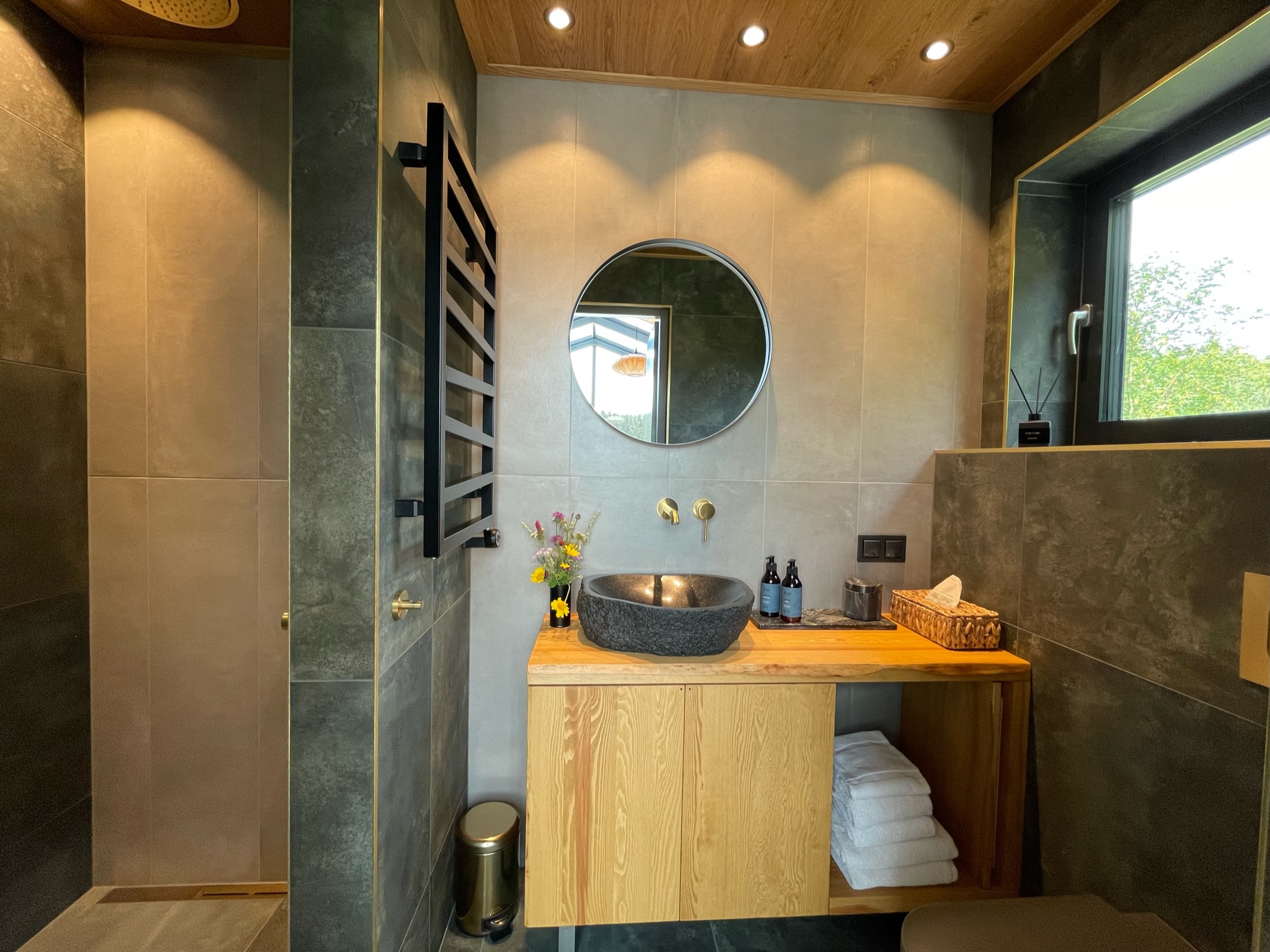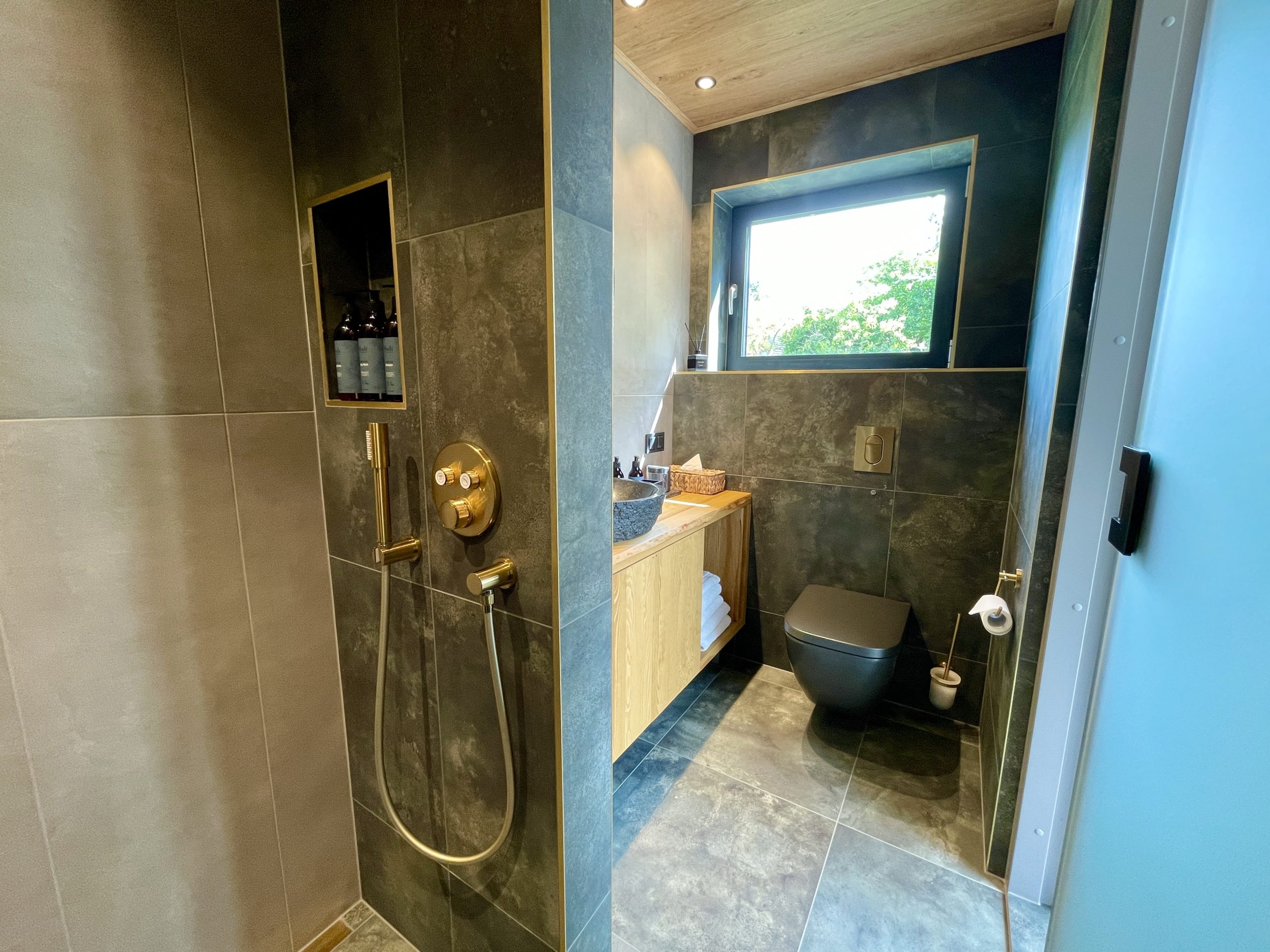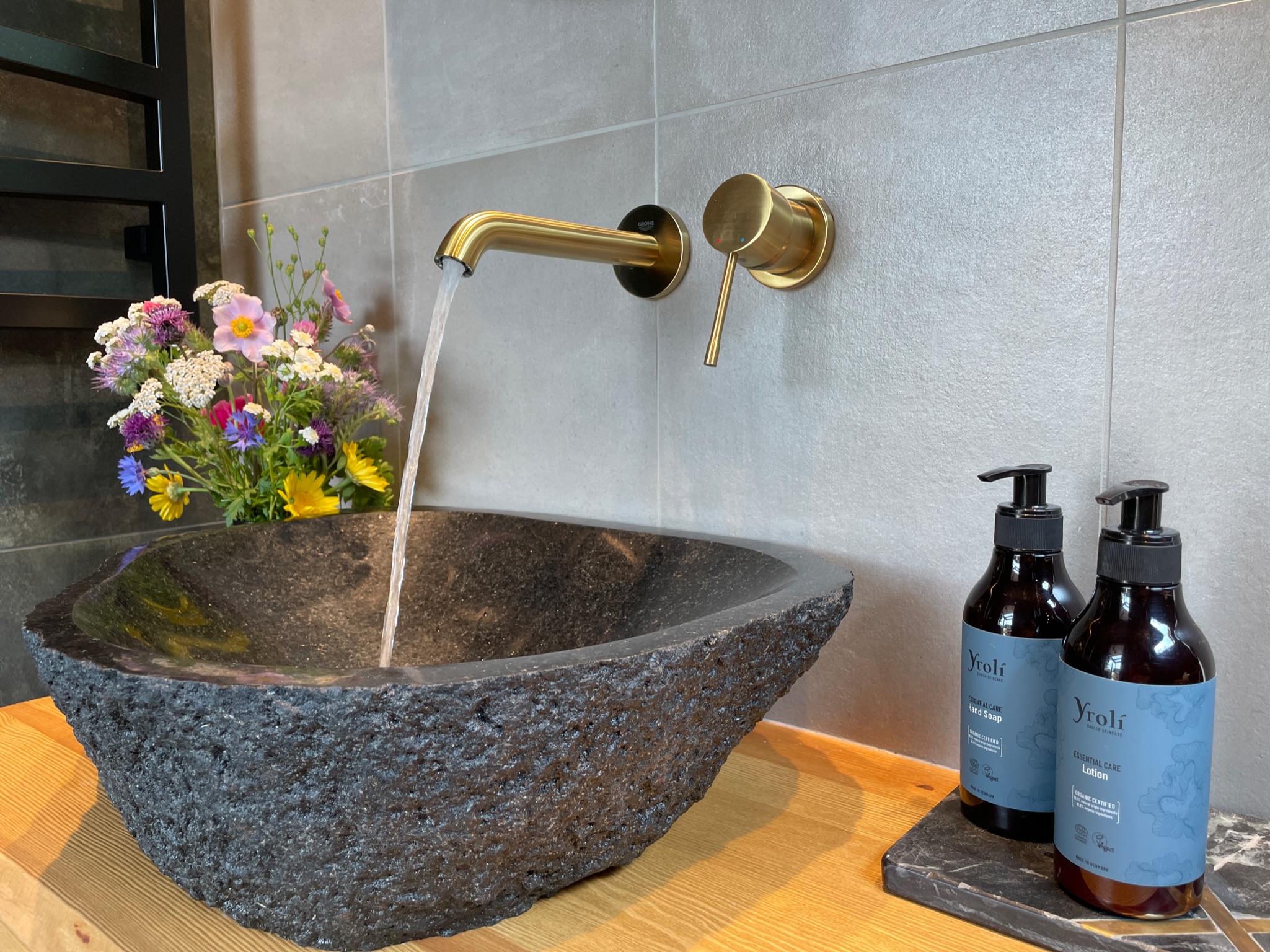 Comfort
The Glass Hut is fully insulated and can be used all year round. Lolland's green energy is used for electricity and heating.
The bedding is made using allergy-friendly duvets and pillows. Towels, bathrobes and a hairdryer are also available.
Tea from A.C. Perch and Nespresso coffee are freely available.
The bathroom features organic toiletries made by Danish brand Yrolí Skincare which you are welcome to use during your stay.